1 tag
1 tag
1 tag
1 tag
2013
Things were getting dusty with a faint hint of adaptive grid moldiness around here, so I finally took the plunge and retooled the design with the goal of moving to a fluid-grid responsive design focused on readability and large photo display. We're still coming to you live from Tumblr's AWS servers, with static files served from my own S3 bucket. I toyed with the idea of moving over...
1 tag
1 tag
Watch
Today I set up my own Brian Boyer-style RWD testing rig with this Griffin PowerMate and Brian's sample Applescript. Such a great idea. Thanks, Brian!
1 tag
Innovation in Journalism Goes Begging for Support →
David Carr's excellent report on the last-ditch attempt to fund Homicide Watch through a Kickstarter campaign contains some important and thought-provoking observations about the state of philanthropic funding in the world of journalism. I thought about Homicide Watch when I read Alan D. Mutter's recent post about the big chunks of financing that are going to tiny experimental outfits...
2 tags
3 tags
3 tags
1 tag
When Craigslist Blocks Innovations →
Nick Bilton: So why hasn't anyone managed to unseat Craigslist, a site that has barely changed in close to two decades? It has dug an effective moat by cultivating an exaggerated image of "doing good" that keeps its customers loyal, while behind the scenes, it bullies any rivals that come near and it stifles innovation. This is a great read that touched on a lot of questions I've...
3 tags
1 tag
"The disruption was not that we now finally had a nice phone; it was that, for..."
– John Gruber
1 tag
New New Rdio
Below are the collected reactions of some of my favorite designers and developers to Rdio's second web and desktop UI refresh in three months. Introducing: A Brighter, Lighter Rdio — http://on.rdio.com/MCqnoCShare on FacebookShare on TwitterShare on PinterestShare on Google+Share on LinkedinShare by emailRdioThu, Jun 28 2012 16:41:31ReplyRetweet0 likes · 0 comments @simmy Any...
3 tags
chartsnthings: Shan Carter (and an army of others)... →
Kevin Quealy : …no one was really super thrilled with maps as the main conduit for the analysis. Instead, they decided on minimizing the geography and using "bins" for states. (Shan has sort of been obsessed with "bins" since 2008, when his dream of having states magically fall into buckets on election night ultimately didn't pan out. I personally had to cheer him up after that and it was not...
3 tags
"We are tempted to think that our little "sips" of online connection add up to a..."
– Sherry Turkle, The New York Times
1 tag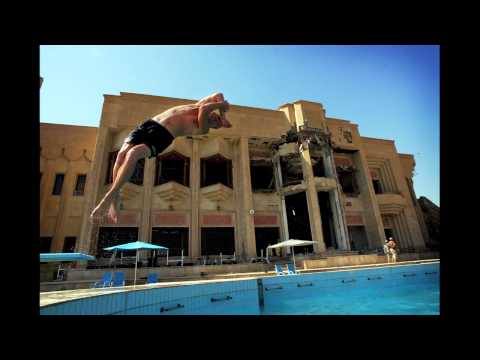 1 tag
"If the definition of "open" is "that which can be indexed and monetized by..."
– Liz Gannes, AllThingsD
1 tag
3 tags
Nielsen is wrong on mobile →
Josh Clark (emphasis mine): Mobile isn't just 'mobile'. It's also the couch, the kitchen, the three-hour layover, all places where we have time and attention to spare. 42 per cent of mobile users say they use it for entertainment when they're bored. Those aren't 10-second sessions. That means we shouldn't design only for stunted sessions or limited use...
4 tags
1 tag
2 tags
Great, Another Bootstrap Site →
Paul Scrivens: If you have done your time and learned design or coding, then frameworks offer you a great way to take some shortcuts, but only because you know how to tweak your way through them when things get rough. If you are using Bootstrap to quickly get a site out the door, I understand the importance of launching fast and early, but spend a couple of hours making sure your site doesn't...
"These are "thought-leader gatherings" where "rock stars" emerge from their..."
– Benjamin Wallace, New York Magazine, on the proliferation of TED and similar conferences.
3 tags
1 tag
"At the very least, Hitchens's antireligious writings carried a whiff of..."
– Ross Douthat
3 tags
2 tags
Fonts In Use: BostonGlobe.com →
Stephen Coles: Despite the emphasis on maintaining the newspaper's identity, BostonGlobe.com is not merely a skeuomorphic replication of the printed paper. Font sizes, column widths, and navigation are informed by best practices in digital media, and specifically "responsive" design, resizing and repositioning text and images for optimal viewing at any window size. Not every window width...
1 tag
Please let this not be the future of reading on... →
Rian van der Merwe: As advertising clickthrough rates continue to drop, the ads become more desperate and invasive, and readers are starting to notice and do something about it. I'm doing the majority of my reading in RSS and Instapaper where I can read in peace without being pummeled by distractions. The chorus decrying the exodus of readers to quiet alternative reading experiences is...
1 tag
Responsive Advertising →
Mark Boulton: Recently at Mark Boulton Design, we've been working on a redesign of the global visual language for a large sports network. Like many web sites delivering news and editorial content, they rely on advertising for their revenue — either through multiple ad slots on the page, or from video pre-rolls. Early on in the project, we discussed Responsive Web Design at length. From an...
1 tag
Meaningful Transitions →
Johannes Tonollo: Meaningful Transitions have the purpose to communicate the process of the interaction and the structure of the user interface. They focus on specific events, or explaining the user's interaction by animation. All transitions are clustered in 6 categories in order to differentiate the certain field of use. The aim is to present a scaleable collection of existing...
1 tag
"Clutter is what happens when we fill a page with things the user doesn't care..."
– Jared Spool
1 tag
25 Secrets of the Browser Developer Tools →
Andi Smith: Historically developers have used Firefox's Firebug add-on to develop and debug their websites, but more recently each browser has developed its own set of tools and each comes with its own advantages and disadvantages. Nowadays it seems hard to imagine ever building a website without one of these handy tools, which are normally accessible by either pressing "F12″ in Windows or...
"There are a lot of people I dislike in the world. I mean, a lot. I don't..."
– John Gruber
The Webfont Revolution Is Over,... →
Stephen Coles rains on the webfonts parade: Building the fonts is the part of this story that so few anticipated or dared to face. It's the hard part. So hard, in fact, that some font manufacturers skipped the process altogether, simply releasing their print-optimized fonts as "webfonts" without the significant changes required to make them read well on screen. To me, this is akin to shipping...
1 tag
Proof by Mask →
Frédéric Filloux: Web design is in bad shape. In the applications boom, news-related websites end up as collateral damage. For graphic designers, the graphics tools and the computer languages used to design apps for tablets and smartphones have unleashed a great deal of creativity. The transformation took longer than expected, but great designs begin to appear in iPad applications (in previous...
1 tag
Where Are All the Ed-Ex Designers? →
Khoi Vinh: I would guess that there are less than a few dozen people in the world who can create superb software for editorial products, who can combine the holistic, systems-level thinking of UX with the incisive storytelling instincts of editorial design. I'm not even talking about a designer who can 'do both,' who can create a great digital publication one day and then create a great print...
What Should I Look For In a UI Typeface? →
Ian Hex: I've touched briefly before on some typefaces that I consider to be particularly good for on-screen reading. But now I wish to delve further into this realm of typography and consider: What makes a typeface good for screens and UI design in particular? Thanks, Ian, for a great deep-dive into a tricky topic that is too often ignored when selecting typefaces for screen reading.
1 tag
Pew Study: People Undervalue Their Local Newspaper →
Freakonomics: While 69 percent of Americans claim that losing their local newspaper would have no impact, their reading habits show that people rely on print and online papers for 11 out of 16 major news topics. And who wants to bet that radio and TV are relying on newspapers to steer coverage of the remaining five?
1 tag
Foundation →
The guys at ZURB have built another nice responsive-grid framework to add to the rapidly growing list: Foundation is a rock-solid, responsive framework for rapidly prototyping and iterating into production code. It includes a 12-column, future-friendly grid and tons of great tools and elements that'll get you up and running in no time. Clone the repo to get the marketing site, docs, and...
2 tags
"Allowing artist-illustrators to control the design of statistical graphics is..."
– Edward Tufte, "The Visual Display of Quantitative Information"
3 tags
Steve Jobs: Visionary, Inventor, and Very... →
This great article from Photo District News on Jobs' difficulty as a photo subject also includes a gem towards the end — the story behind the portrait selected for Apple's homepage tribute: Albert Watson, who photographed Jobs just once for a portfolio of people in power that Fortune commissioned him to shoot in 2008, had a different experience from other photographers. "The...